Big Cats Package
Not only an amazing deal, but it's the "purrrfect" golf package.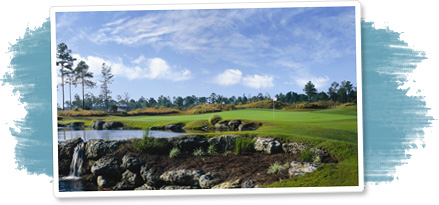 Let loose the wild beast inside of you with the Big Cats golf package! Located at the beautiful Ocean Ridge Plantation in Sunset Beach, NC, award-winning golf courses Tiger's Eye, Leopard's Chase, Panther's Run, and Lion's Paw will be sure to amaze you with their stunning natural views and most certainly put your golfing skills to the test with their intricate designs.
All four courses are considerend a "must play" by many. Tiger's Eye and Leopard's Chase are both designed by renowned architect Tim Cate, known for his rapid elevation changes and desire for a unique golfer experience.
Play all of the Ferocious Four for a discounted rate!
Golf Courses Included:
Courses in this package have been awarded:
One of Golf Digest's "Best in Myrtle Beach Area" (Panthers Run)
Top 30 in Myrtle Beach rating from Links Magazine (Tigers Eye)
Top 60 Golf Courses in Myrtle Beach by Golf Digest (Tigers Eye)
#3 Best on the Grand Strand (Tigers Eye)
Top 100 Golf Communities (Ocean Ridge)
Get a Full Quote for This Package
We usually respond within 24 hours with a full price (except the weekends). Full no obligation quote for your golf group!

Deposit of $100 per golfer is required to reserve a golf package.
Not subject to any additional charges unless changes are made to original package.
Rates are subject to change at anytime without notice.


Other Golf Packages you may be interested in: