Sea Trail Golf Package
A north end package from Byrd, Maples and Jones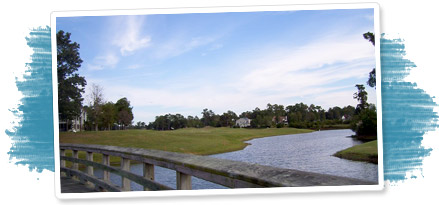 A cluster of matchless residential courses, the Sea Trail Golf Package will stretch your game to the limit. Two of the golf courses in this three round package are built around obstacles that are stimulating, defiant, and breathtaking such as vast clusters of man-made lakes or long stretches of waste bunkers. The third course in this golf package is purely for pleasure and will provide a peaceful and straightforward cool down from the rigors of the last two rounds.
These precise golf courses require that you bring your A-game and hold nothing back!
Golf Courses Included:
Courses in this package have been awarded:
Golf Digest '06 as
North Carolina's "Top 100 Courses" (All 3)
Named by Golfweek as "America's Best Residential
Courses of Distinction" (Byrd and Maples)
US Open Quailifer Course (Jones)
Deposit of $100 per golfer is required to reserve a golf package.
Not subject to any additional charges unless changes are made to original package.
Rates are subject to change at anytime without notice.

Other Golf Packages you may be interested in: