Myrtle Beach Golf Vacations
Quick tips on planning a perfect golf vacation in the Grand Strand...



A little golf vacation planning will get you a long way. Myrtle Beach golf vacations don't just put themselves together. You have to think about how many golfers are coming, time of year you are staying, everyone's budget, and a plethora of many other factors. If you are the group leader, you have your work cut out for you! But hey, hang in there, we're here to help you out, and we are sure these little tips will get you on your way to a perfect vacation in Myrtle Beach, SC.
Step 1:

Get Your Golf Buddies Together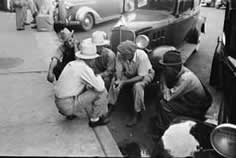 First and foremost, figure out how many golfers are coming. This will make a huge difference in the long run, especially with golf accommodations. You guys have a large group and need a house or XL condo, or maybe there are only a few of you and you can split the cost of an an oceanfront condo rental. (Yes, we rent oceanfront condos at the best rates on the beach). See what kind of budget they are on.
Keep this in mind too, the vast majority of the courses in Myrtle Beach allow only 4 golfers to tee-off at one time, so if your group has 5 golfers in it, you are going to have to split up into 3 or 2 with tee-off times that are about 8 minutes apart (if they are available). No exceptions to this rule. Yea, it could be a bit of a pain, but don't let this screw up your golf vacation. If you have a LARGE group, the course may want you to double-tee, starting a on both the front-nine and the back-nine at the same time. You can read more about double-teeing here if you want.
Step 2:

Talk to the Golf Directors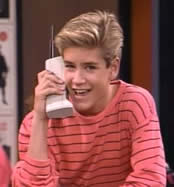 Take this step if you haven't played golf in Myrtle Beach before. Think about the skill level of your guys, and what the budget it, and ask the golfing director which courses he would think would be best your group. (They will need a good idea of group size at this time.) Just tell them you are thinking of getting a package together for your buds and see what they suggest. Our golf guys have played just about every course down here, so they will give you the best advice for what you are looking for, for both accommodations and the courses. Everything you need for a great golf vacation.
Keep in mind, the Myrtle Beach Grand Strand area is about a 60 mile stretch. Make up your mind if you want to stay on the North End or South End, driving for a good 75 minutes is not a fun way to wake up to get to your 8 a.m. tee time. You can narrow down the course list dramatically by making that choice up front.
Step 3:

Search for Tee Times & Accommodation Prices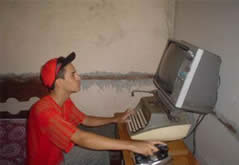 Now that you have your golf buddies together who might be interested in this Myrtle Beach golf vacation, (I am sure they will say, "Well it depends on the price.") you can start getting prices of courses, and accommodations. Sure, you can spend time searching websites and calling loads of companies, but rest assured, we have the best prices on golf (and condos and beach homes), SO, we won't even get into that. You can check out all the course prices using the table of all course rates.
There are a few things you need to consider when looking for tee-times though. 1) The sooner you reserve, the most likely your tee-times are open. We are talking MONTHS in advance, usually 4 is best if you are going for those great courses.) Same goes with accommodations. Not just golfers are looking for houses and oceanfront condos, you've got to compete with family vacationers too! 2) The golf prices on our website are for GOLF ONLY, and do not include accommodations. You can check out the accommodations page though for prices on any of the rentals we offer. Put two and two together for your total!
Step 4:

Talk to the Directors.... Again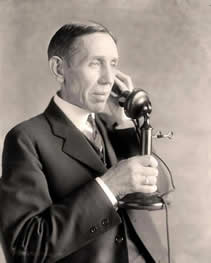 So, you gave your buds a price to keep in mind, and they said "let's do it!" Now you need to contact the golf directors again and let them know the specifics: a) which courses you will be playing, b) the times you would like on which days c) what accommodations you would like, including your check-in and check out date d) of course, the number of golfers. Get all that info together, get the price from the golf director, and then split it amongst the guys!
Before they can hold any tee-times though, you are going to have a make a deposit for your accommodations and to reserve the times. Make sure your guys are all on board so you don't get any surprises later.
Step 5:

Show Up and Have a Good Time!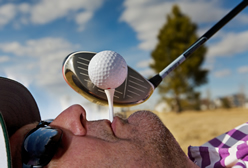 Make sure you come to our office to get the room keys and tee-tickets before you head to the course. (Yea, kinda important.) Of course, we missed some details in this article, but your golf directors should be able to fill you in on everything that is needed over the course of your Myrtle Beach golf vacation.
Most importantly, have fun! It's a golf vacation, remember? By the way.... don't try that photo on the right. That is TOO much fun.
Other links that may interest you:

Frequently Asked Golf Questions