Sandpiper Bay Golf Course
800 Sandpiper Bay Dr, Sunset Beach, NC 28468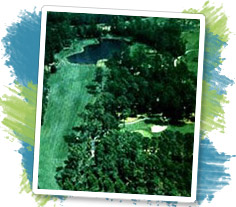 Played here before? Rate it!
Current Rating:
2.94
/5 (
93 Votes
)

---
Course Difficulty: Medium
Current Course Condition
(Updated Oct 13, 2014)
-
27-Hole Dan Maples design in good condition
Read the Course Reviews! ▼
Golf Course Description
Sandpiper Bay was designed by noted golf course designer, Dan Maples, in order to challenge amateur golfers with a really fun layout. The club is actually three separate nine-hole courses, named Sand, Piper and Bay, respectively. The tees have enough variety to challenge both amateurs and seasoned veterans alike.
There are many beautiful design elements at the Sandpiper Bay golf course. There are more than 50 beautifully sculpted bunkers that challenge golfers to keep it in the fairway. More than 40 acres of lakes are on the property, and many of them are incorporated into the design of the course. The grass on the greens is a very beautiful dwarf Bermuda variety called Mini Verde. It is very fast and consistent, and people in Myrtle Beach will travel to Sandpiper Bay just to have the chance to experience putting on these greens.
Players can mix and match from among the three courses to create an 18-hole round. The most popular way to do this is to play Sand and Piper courses together. Some may enjoy playing all 27 holes, but those who wish to do so may need a whole day to get it done.

Book this course with our East Coast Combo Golf Package.
Photos of Sandpiper Bay
Golf Only Rates for this Course
AM

- Tee Times 7:00am - 11:59am

PM

- 12pm until the last tee time of the day

MW

- Rates for Monday to Wednesday

EBMW

- Early Bird - Rates for Monday to Wednesday



LM

- If booked 48-Hours prior to tee-time

LMAM

- If booked 48-Hours prior to tee-time, a.m. rate

LMPM

- If booked 48-Hours prior to tee-time, p.m. rate

EB

- Early Bird - Tee-Times Played Before 8 a.m.
2014
2015
10/2
11/2
11/3
11/16
11/17
12/15
12/16
1/15
1/16
2/11
2/12
3/4
3/5
3/18
3/19
4/1
4/2
4/8
$70-am
$65-pm
$65-mw
$49-lm

$65-am
$60-pm
$60-mw
$43-lm

$60-am
$55-pm
$55-mw

$60-am
$55-pm
$55-mw

$51-am
$48-pm
$48-mw

$59-am
$52-pm
$52-mw

$59-am
$56-pm
$56-mw

$63-am
$60-pm
$60-mw

$52-am
$52-pm
$52-mw

All of our Golf Course Rates Include:
Greens Fees, Cart Fees & Taxes
Rates are per round. The price you see is what you pay! Accommodations not included.
Detailed Golf Course Info.
| | | | | |
| --- | --- | --- | --- | --- |
| Location: | North End | | Architect: | Dan Maples |
| #of Holes | 27 | | Slope/Rating: | 125/72.0 |
| Sets of Tees: | 4 | | Course Record: | 61 |
| Grass Type (Greens): | Mini Verde | | Year Opened: | 1987 |
| Kid's Play Free?* | Yes | | | |
Course Reviews for Sandpiper Bay in Sunset Beach