3 Round Myrtle Beach Golf Packages
Perfect for a quick golf vacation that won't bust your budget!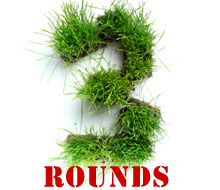 Looking to head to the beach and get a few rounds of golf in with your buddies? Look no further! These 3-round golf packages below are perfect. You can make it a long weekend or just spend a few days at the golf links during your vacation to soak up some of the the fantastic courses that Myrtle Beach has to offer. The most challenging part won't be reaching that par 3, but rather trying to decide which of the over 80 courses to play! Luckily though, our golf directors can help with that. They've played just about all of 'em! Give them a call or email for help.
Golf Packages
Navigation: