Sandpiper Bay to Close for green renovation
The Author:
NMBG Staff
Published:
May 24th, 2008
Last Updated:
October 5th, 2022
Sandpiper Bay will be closing nine holes of the 27-hole facility this summer to renovate their greens. The renovation will be done in three steps, closing nine holes at a time so golfers will be able to enjoy 18-holes at all times of the Dan Maples design.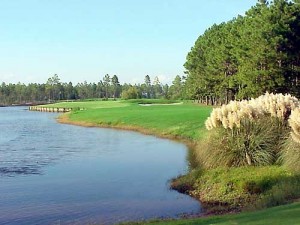 With the three nines appropriately named the Sand, which will be done this summer. The Piper in the summer of 2009 and the Bay during the summer of 2010. The golf course will switch to new Mini Verde Bermuda grass, which is excellent for the Carolina climate. Sandpiper will also make the course more player friendly with a complete tree removal program, bunker renovation and resurfacing of cart path.
The Mini Verde provides extremely durable and fast-rolling putting surfaces. It is similar to Bent grass, which promotes a truer, faster putting surface than Bermuda grass. Mini Verde is the fifth type of ultra dwarf Bermuda in its existence.
Tags: Mini Vede Bermuda Grass, Sandipier Bay Golf and Country Club