MYRTLE BEACH NATIONAL – KINGS NORTH
The Author:
NMBG Staff
Published:
June 5th, 2008
Last Updated:
October 5th, 2022
Ranked among the best courses in the Myrtle Beach area, the North course at Myrtle Beach National also know as Kings North is one of Arnold Palmer`s best courses. In 1996 the Arnold Palmer Design group gave the course a complete make over, which to this day is one of the Grand Strands Top Golf Courses.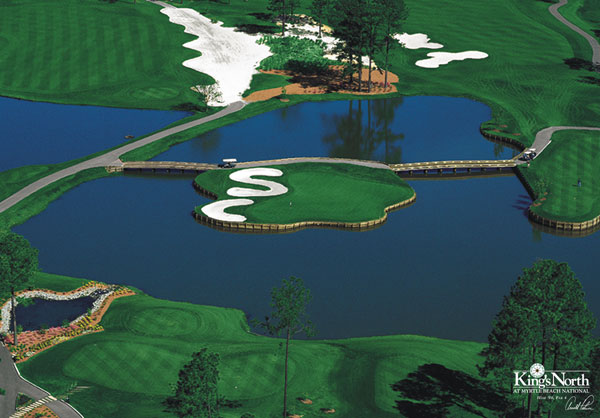 I got to play this EXCELLENT CONDITION GOLF COURSE and would like to first and foremost thank the Myrtle Beach National Company for allowing me to come play. From Tee to Green, the golf course was in excellent condition and would like to let the Superintendent know how good of a job he is doing! Sometimes, those guys do not get enough credit.
Kings North has some great holes, which make this course one of the most requested courses in Myrtle Beach.
With names for three of the hole starting with, the Par 5, 6th hole nick-named "The Gambler" which has an island fairway that is also a shortcut to the green that can be reached in two, but defiantly check the wind.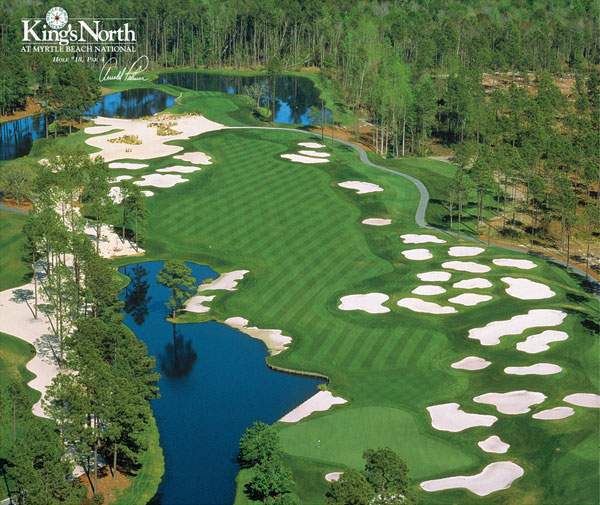 The 18th Hole Par 4, known as "The Bullseye" has over 40 Bunkers and with a pond on the right side of the green, makes this a great finishing hole.
Kings North can be added to the North Myrtle Beach Golf.com, Supreme and Myrtle Beach National Packages.
MYRTLE BEACH NATIONAL
4900 National Dr.
Myrtle Beach, SC 29579
Tags: Arnold Palmer, Myrtle Beach, Myrtle Beach National, Top Myrtle Beach Course