Amen Corner in Myrtle Beach – the World Tour golf package
The Author:
NMBG Staff
Published:
April 13th, 2009
Last Updated:
October 5th, 2022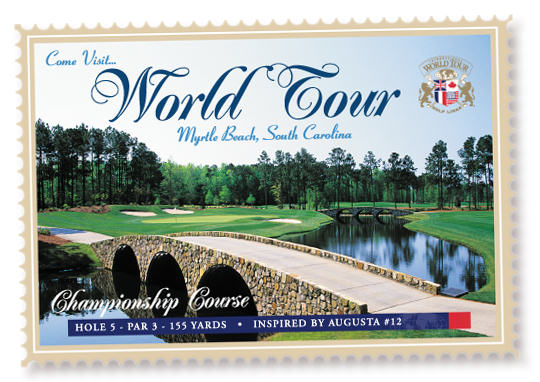 Did you know that you can play Amen Corner in Myrtle Beach, South Carolina without having to travel to Augusta, GA? The World Tour Golf links in Myrtle Beach is a 27-hole facility which features not only great golf holes from the best courses in the world like St Andrews, Sawgrass and the Augusta National very own, Amen Corner.
With over 2000 Azalea Bushes planted, its the closest that some golfers will ever get to the Masters. World Tour Golf Links was named Myrtle Beach Golf Course of The Year in 2003 and won National Golf Course of the Year in 2004.  Out of the 27 holes that inspired the World Tour in Myrtle Beach, 16 holes are so exclusive that the average golfer will never be able to play them. Do not forget to book the World Tour on your next Myrtle Beach golf package and play Amens Corner right here in the Golf Capital of the World.