Myrtle Beach BBQ offered to golfers
The Author:
NMBG Staff
Published:
October 17th, 2011
Last Updated:
October 5th, 2022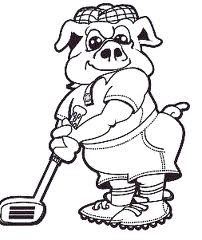 Golfers from all over the world, come to play golf in Myrtle Beach and the Fall 2011 golf season is well under way. The weather is great and the courses are ready for the season.
NorthMyrtleBeachGolf.com, Black Bear Golf Club and the Classic Golf Group have teamed up together to offer a good "Ol Fashion Pig Pickin" to golfers. Over the next four weeks, golfers and non-golfers will be invited to enjoy this Myrtle Beach BBQ at Black Bear Golf Course. This event is open to all guest of NorthMyrtleBeachGolf.com and CondoLux, even if they are not playing Black Bear.
There is no cost to the golfers or non-golfers as this is provided FREE of charge.  For more information, call our Golf Department at 1-800-624-6418 or call Black Bear Golf Club at 843-756-0550.
WHERE:
Black Bear Golf Club
2850 Hwy 9 West
Longs, SC 29568
WHEN:
Oct. 21st, Oct. 28Th, Nov. 4Th, Nov. 11TH
HOURS:
4:00pm to 7:00pm