Top Myrtle Beach Golf Course Rankings – January 2012
The Author:
NMBG Staff
Published:
February 6th, 2012
Last Updated:
October 5th, 2022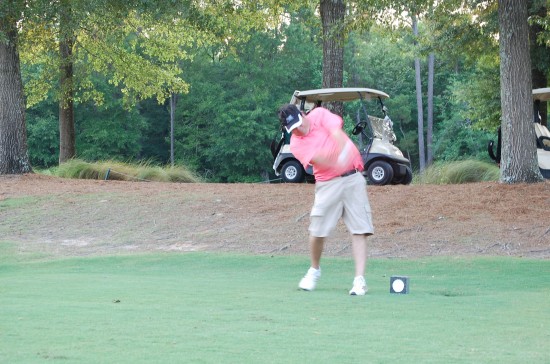 Another month has passed us by, leading to yet another month of results for  top Myrtle Beach golf courses for January 2012. Thus far, Winter in Myrtle Beach has been everything but, as days have been in the 60`s and 70`s which is about 14 degrees higher than average. Slightly freakish, but highly beneficial to those of you who have already decided to join us this year for your golf trip .
Golf courses along the Grand Strand have been in excellent shape, and with the optimal weather conditions we've been having the transition for the grasses should be very smooth.
Now let's get down to business and on to our rankings:
1. TPC of Myrtle Beach – #1 for two consecutive months. Home of PGA Star Dustin Johnson
2. True Blue – The Real "Blue Monster" @mbgolfpro`s favorite Mike Stranz design.
3. Willbrook Plantation – Jumped to #1 for 3 days the month of January. This course prides themselves in customer service and excellent upkeep.
4. Caledonia – Golfers from all over tend to like this Mike Stranz design. Great conditions and scenic marsh views. Last 3-holes are great to finish your round.
5. Barefoot – Fazio – New greens have improved the course making it the fans favorite at the 4-course Barefoot Resort.
6. Thistle – Considered by many to have the best greens in Myrtle Beach. Voters seem to agree.
7. Myrtle Beach National – Kings North – One of the most requested golf courses on the Grand Strand. Three signature holes called The Gambler, The Island Green & The Bullseye
8. Reserve Club at St James – This private Jack Nicklaus design is starting to get recognized as one of the elite courses on the Grand Strand. Well deserving of a top 10 ranking.
9. Bald Head Island – The 4.2 million dollar renovation has put this Tim Cate re-design in the top 10 list. Accessible only by Ferry.
10. Barefoot – Dye – Hosting the famous Hootie and the Blowfish, "Monday after the Masters". ESPN`s radio`s MIKE and MIKE will be broadcasting their morning show from this are golf course.
The top 10 Myrtle Beach golf course rankings are always voted for by the golfers themselves. I'd like to thank all of our wonderful customers and followers who've contributed to make the rankings possible.
We enjoy giving all of our customers and followers a voice, so if you've stayed and played with us, or have just randomly stumbled onto our blog, please feel free to contribute and rate local Myrtle Beach golf courses.
Until next time, Fairways and Greens.
@mbgolfpro – Follow me on Twitter.