Top Myrtle Beach Golf Course Rankings – April 2012
The Author:
NMBG Staff
Published:
May 7th, 2012
Last Updated:
October 5th, 2022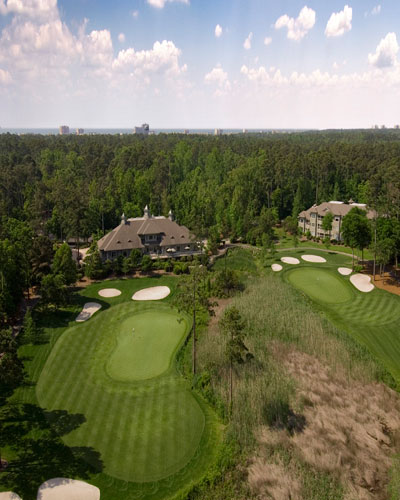 With the weather along the Grand Strand heating up in the month of April, it's no surprise that the top ranked golf courses in Myrtle Beach,SC are starting to flux from month-to-month. Why, you ask? As more golfers are starting to flock to the Carolinas, we're starting to receive a significant amount of reviews about golf course conditions and overall experiences.
Tidewater is starting to make it's move towards the top of the list, which comes to no surprise to me due to the superb conditions and views it has to offer. We expect to see a lot of movement on our top 10 list in the upcoming months, so stay tuned. Also, if you haven't voted already – please feel free to share the experience you had with courses you've played on previous trips to the Grand Strand. Another notable mention is that Thistle Golf Club dropped competley out of the top 10 rankings for reasons unknown. If this happens to be one of your favorite golf courses in Myrtle Beach make sure you vote for them here.
Let's cut to the chase and get right on to our top 10 golf courses for April 2012:
True Blue – The #1 golf course in Myrtle Beach for the third consecutive month.
Caledonia – Moved up two spots from last month
Tidewater – Moving up the leader board, jumped up two spots, this course could take over the #1 ranking soon.
TPC of Myrtle Beach – One of two courses to be voted in the Top 10 for the 13th consecutive month.
Willbrook – Dropped two spots from March rankings, has been in Top 5 since November 2011 rankings.
Dunes Golf & Beach Club – Climbing back to the top of the rankings, still @mbgolfpro`s favorite course.
Barefoot Dye- Club – Back in the Top 10 after a two month hiatus.
Myrtle Beach National – Kings North – By far one of the most requested golf courses in Myrtle Beach.
Bald Head Island Club – A world away, this Tim Cate redesign in only accessible by ferry.
Barefoot -Fazio – Arguably the best course at Barefoot Resort and Golf.
There you have it folks, another month of the top ranked golf courses in Myrtle Beach, SC and surrounding areas.