Top 10 Ranked Golf Courses in Myrtle Beach July 2012
The Author:
NMBG Staff
Published:
August 2nd, 2012
Last Updated:
October 5th, 2022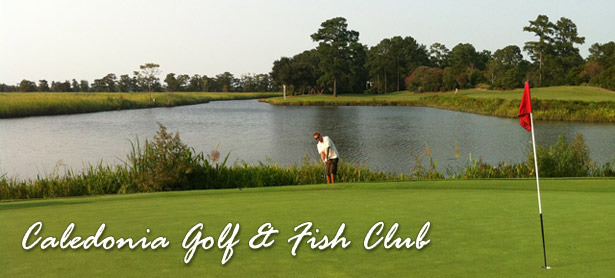 The Summer in Myrtle Beach is half way over and it has been a hot one. Even with the Summer heat, 99% of the golf courses have made it through the with little problems.  You'd think they'd be scorched and burned, but nope! This could be from a few things. The conversion from bent grass greens to Bermuda ultradwarfs grass greens. Or…. maybe the late afternoon thunder storms have filled the ponds and cooled down the hot grass.
Either way, I'm predicting that the area Myrtle Beach area's courses are going to be in PRIME SHAPE this fall 2012 golf season. If you have not checked out our fall golf packages, don't hesitate.
On to why we are here, the Top 10 Ranked Myrtle Beach Golf Courses for July 2012.
1) Caledonia Golf & Fish Club – Climbing back to the #1 position knocking off the brother course, True Blue. Caledoina has been ranked #2 for the past 3 months.  Its last time at #1 was August 2011.
2) True Blue Golf Club –  After 5 months as the #1 ranked golf course in Myrtle Beach, True Blue moves down to #2 after getting beat out by its Sister Course, Caledonia.
3) Tidewater – Called the "Pebble Beach of the East" Tidewater moves back up two spots from #5.
4) Dunes Club – Dropped down one spot after sitting at
#3 for two consecutive months.
5) Barefoot Dye Club – After a changing putting surfaces from Bent Grass to Champions ultra dwarf. The Dye Club at Barefoot Resort is back open and ready to climb to the top.
6) Pawleys Plantation – One of three Nicklaus designs along the Grand Strand. Pawleys Plantation has some of the best marsh views you will find.
7) Myrtle Beach National – Kings North – The anticipated return of the King is a few short weeks away. Would not surprise me if the Kings makes it to #1 after the Fall golf season.
8) TPC of Myrtle Beach – After being out of the top 10 for two consecutive months, The TPC of Myrtle Beach jumps righ back in at #8.
9) Heritage – Viewed by many as the best golf course in Myrtle Beach, voters have not shown the love for the Heritage has it has been ranked as high as #4.
10) Thistle Golf Club – After being out of the Top 10 for the past several months. The 27-hole Tim Cate design is in excellent shape and one of the few remaining courses with bent grass greens.
Their you have it folks, the best Grand Strand courses for the Month of July 2012.
As always, Fairways and Greens.
@mbgolfpro