When Pigs Fly? … Not At Black Bear Golf Club!
The Author:
NMBG Staff
Published:
September 12th, 2012
Last Updated:
October 5th, 2022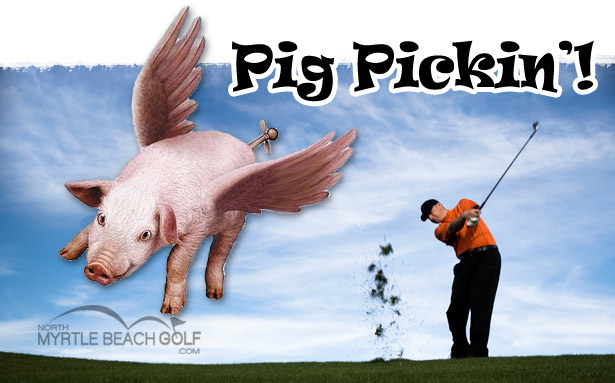 The Classic Golf Group, Black Bear Golf Club along with CondoLux and NorthMyrtleBeachGolf.com have announced the return of the weekly fall pig pickin. It is open to all guests of CondoLux and NorthMyrtleBeachGolf.com even if you are not playing Black Bear. The menu is an old fashion pig pickin with beer, wine and sodas. NO COST TO GOLFERS!
This is a FREE social event. Prizes will be awarded weekly for those that attend. For more information please call Black Bear Golf Club at 843-756-0550.
Dates:
September 28
October 5
October 12
October 19
October 26
November 2
November 9