September 2012: Top Ranked Golf Courses in Myrtle Beach
The Author:
NMBG Staff
Published:
October 8th, 2012
Last Updated:
October 5th, 2022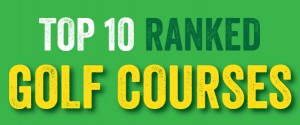 September was an absolutely gorgeous month to be golfing in the N. Myrtle Beach and Myrtle Beach area. We received enough rain to keep our courses in excellent shape, but not too much as to where it spoiled our rounds.
In this month's installment of our "Top Ranked
Golf Courses in Myrtle Beach" there's been a few movers and shakers – but most of the top ten golf courses our customers have voted for have been holding their spots consistently.
Let's get right down to the dirty details for September 2012's top 10 list:
1. Caledonia – Has remained #1 for 3 consecutive months. Holding firmly in the top 2 positions for 6 months.
2. Tidewater – Golfers have reported that this course is in excellent shape. Tidewater Golf Club began their summer under National Golf Management, and ended it by becoming self-managed. Looks like it's worked out for them nicely so far.
3. Dunes Club – One of the original 10 golf courses built in Myrtle Beach, South Carolina.
4. True Blue – Has remained in the top 4 the entire year. Pretty impressive, huh?
5. Barefoot Dye – Recently renovated their greens by converting to champion ultra dwarf. The Dye course has held #5 position for 3 consecutive months.
6. King's North – Sitting nicely at the 6th spot – this Arnold Palmer design has 3 signature holes: the gambler, the island green and the bullseye.
7. Thistle – This 27-hole Tim Cate design is known to have the best bent-grass greens on
the beach. Don't take our word for it – see for yourself!
8. Pawleys Plantation – Moved up one spot from #9. This Jack Nicholas signature course is know for its marsh views and beauty.
9. TPC of Myrtle Beach – Dropped down one spot from #8. Home course of Myrtle Beach native and Ryder Cup member Dustin Johnson.
10. Legends Heathland – Making its debut on the top 10. Par 71 course designed by Tom Doak is the locals favorite of the Legends Resort.
I'm looking forward to seeing what kind of movement we'll be seeing over the next month in this top 10 list.
As always – fairways and greens