November 2012: Top 10 Golf Courses in Myrtle Beach
The Author:
NMBG Staff
Published:
December 4th, 2012
Last Updated:
October 5th, 2022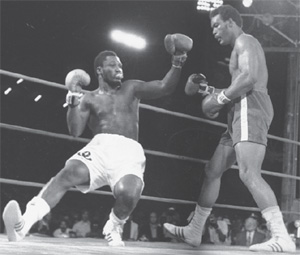 We hope everyone had a great Thanksgiving Holiday. As the fall golf season has come and gone, our Top 10 Myrtle Beach Golf Course rankings have been one of our most viewed pages throughout the year. Golfers from all over check these rankings to build their Multi-Round golf packages (or just picking a few a le cart!).  The overwhelming emails, tweets, and facebook post shows us that golfers want to know what are the best courses in Myrtle Beach. If that's what the golfers want? That's what golfers will get!
We had little movement in the Top 10 from last month, however we do have a new #1. As I predicted in our Top 10 blog post for April and May, I would not be surprised if Tidewater took over the top spot in the rankings. Well……. "Down goes Frazier" or in this
case, Caledonia.
1) Tidewater Golf & Plantation – After sitting at the #2 spot since August, Tidewater has taken over the top spot as the #1 golf course in Myrtle Beach.
2) Caledonia Golf & Fish Club – Dropped from the top spot after being at the top since July 2012.
3) True Blue Golf Plantation – Moved up one spot from #4. True Blue has been ranked in the top 10 for 16 consecutive months.
4) The Dunes Golf & Beach Club – Dropped down one spot from #3 has been in the top ten twenty times only missing out January 2012.
5) Myrtle Beach National – Kings North – Holding the 5th spot, Kings North is the most requested golf course in Myrtle Beach.
6) Barefoot – Dye Club – Home to the Monday after Masters, this Pete Dye design may be the hardest golf course in Myrtle Beach.
7) Thistle Golf Club – Ranked at the #7 spot for the 4th consecutive month.
8) Pawleys Plantation – Pawleys Plantation has been ranked in our Top 10 now for 12 months. Great views Marsh views and tuff Jack Nicklaus design.
9) TPC of Myrtle Beach – This Tom Fazio design is one of two on the Grand Strand. Host of the Golf.com World AM Championship
10) Tigers Eye Golf Links – After making its debut, Tigers Eye holds down the #10 spot for the second consecutive month.
There you have folks, another edition of the Top 10 Golf Courses in Myrtle Beach. If you are interested in Spring 2013 golf packages, tee times go extremely fast on the best golf courses. Take advantage of courses that offer early bird and midweek discounted rates.
As always,
Fairways and Greens
@mbgolfpro