Willbrook Plantation: A First Hand Look From our Golf Director
The Author:
NMBG Staff
Published:
March 6th, 2013
Last Updated:
October 5th, 2022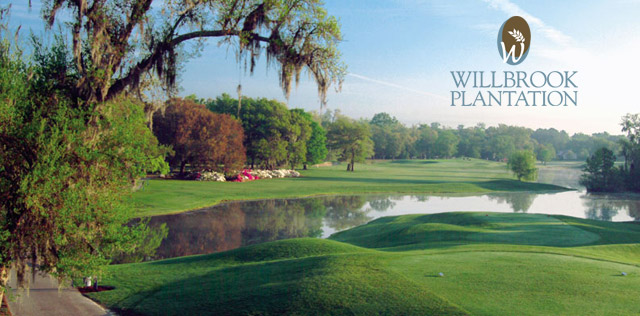 I always like to take the time to give a bit of insight to our fellow readers. Here in Myrtle Beach, we are experiencing some great weather at the moment. Temperatures are at an all-time high and prices are at an all-time low for this time of year.
I was able to slip down south to Pawley's Island to see one of my favorite golf professionals, Kevin McGuire, as well as play one of my favorite courses, Willbrook Plantation Golf Club. A few friends and I had the opportunity to play Willbrook. We started playing around noon and conditions were perfect. Not only was the weather perfect – a beautiful 74 degrees and sunny – but the course was in fantastic shape.
Willbrook is located on the site of an old plantation, which the course was named after. Beautiful markers throughout the course give you a history lesson as to who once lived on and used the property, how it was acquired, and where old landmarks of the property once stood.
The course itself starts out with the first hole being a dogleg right, par-4 with a huge live oak tree that blocks out most approach shots from drives that end up along the right side of the fairway. This is just the beginning of the shot shaping that is required to traverse this beautiful layout.
Willbrook is somewhat short from the Championship tees, but the white tees (where most golfers play from) is close to 6,300 yards. The tree-lined fairways, doglegs, foliage, and large waste bunkers can take the driver out of your hands on some of the par 4's.
This is one of my favorites and a must play for golfers! I will be writing more course reviews and first looks in the future.