Course Feature: Ray Floyd's Arrowhead Country Club a 'must play' in Myrtle Beach
The Author:
NMBG Staff
Published:
June 16th, 2011
Last Updated:
October 5th, 2022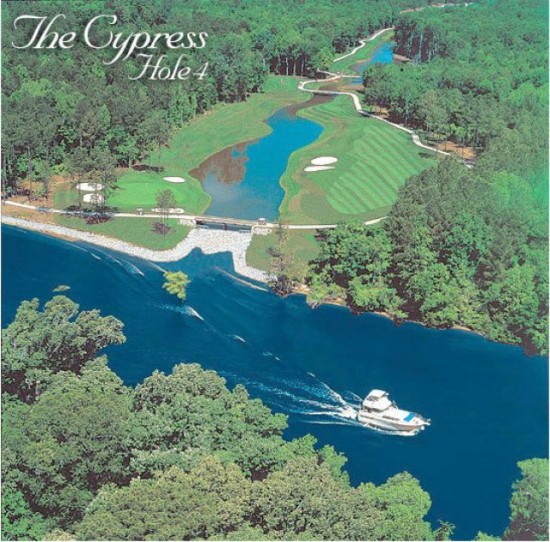 I had a chance to play Arrowhead Country Club yesterday and was amazed right from the start. From the cart staff to sinking the final putt on the 18th hole, my group definitely had a great time out there.
There are at least 5 different holes that have a view of the Intracoastal Waterway. The switch from bent grass to the new mini verde hybrid was a great choice for the greens too! It's much more tolerant for our Myrtle Beach climate and is an excellent putting surface. The staff kept the course in great shape too, with the bunkers edged and the fairways nice and plush.
World Golf Hall of Fame inductee and Carolina native Ray Floyd teamed with Golf Course Architect Tom Jackson in 1994 to design Arrowhead Country Club in "Golf Town, USA" Myrtle Beach, South Carolina. Arrowhead Country Club is one of eleven 27-hole faciltes on the Grand Strand with the Cypress, Lakes and Waterway nines. The course features Bermuda fairways and newly renovated hybrid Mini Verde Bermuda Grass Greens, practice facilty and Intracoastal Waterway Views on the Cypress and Waterway nines.
Arrowhead Country Club is centrally located in Myrtle Beach and one of the closest courses to the Myrtle Beach International Airport. With four sets of tees, wide fairways and undulating greens, Arrowhead Country is a "must play golf course in Myrtle Beach." It was even voted "Golf Course of the Year" in 1998. Being so close to the airport is great for the businessman who wants to play a round too. Plus, Arrowhead has showers on the facility, so you can clean up before your flight home.
The course is located just off Hwy 501 before you get to Myrtle Beach.
Tags: arrowhead, golf course, Myrtle Beach