Top Myrtle Beach Golf Course Rankings – September 2011
The Author:
NMBG Staff
Published:
October 3rd, 2011
Last Updated:
October 5th, 2022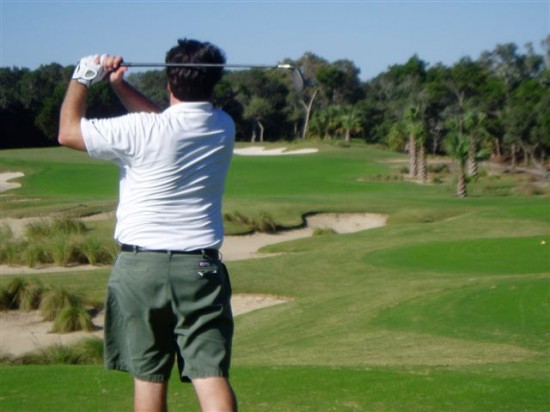 Its that time once again for our Monthly Top Myrtle Beach Golf Course Rankings for the month of September 2011. As in previous months, our top rankings blog has been our highest trafficked web page on our site.  Again, I will say that these rankings for the courses are very close to my own personal rankings. So lets unveil which courses are in the Top 10.
For the second consecutive month, we have a NEW #1. We also have a new comer to the rankings, with one of my personal favorites dropping out of the Top 10 after being voted to the Top 10 for a month.
1. Bald Head Island – The renovations last year at Bald Head Island have paid off. The Re-design was done by Tim Cate.
2. Caledonia – After being #1 for a month, the Mike Stranz design is still a golfers favorite.
3. Dunes Club – Craig`s personal favorite.
4. Barefoot – Dye Club – Arguably the hardest course on the Grand Strand, but golfers still love the challenge.
5. Pawley`s Plantation – Ranked in the top 5 for the second consecutive month.
6. TPC-Myrtle Beach – This is the only course in Myrtle Beach to ever get 5-stars from Golf Digest.
7. Thistle – The Thistle has jumped into the top after not being at all in August. Some of the best greens on the Strand.
8. Tidewater – With some of the best marsh views on the Strand, also know as the "Pebble Beach of the East Coast".
9. Willbrook – Craig`s South end favorite, also known as a "Locals Favorite" for its beauty and playability.
10. Pearl – East – Reopened with NEW Mini Verde Greens and amazing views of the Calabash River.
There you have it folks the Top Myrtle Beach Golf Course Rankings for September 2011. Please feel free to leave comments on your favorite courses page and vote for your favorite Myrtle Beach golf courses. You can also follow me on twitter @mbgolfpro and leave comments on our Facebook page.
Until next time … Keep it in the short grass. -MBGolfPro
Tags: golf course