The Legends Golf Package
A combination of value and quality courses in Myrtle Beach, SC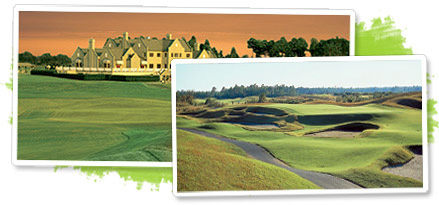 What Makes the Legends Golf Package Great?
Each Golfer gets FREE Breakfast, FREE Lunch, and 2 FREE Beers (or fountain drinks) at the clubhouse each day.
5 Extremely popular courses that golfers love!
Quick Summary of the Golf Package
This truly legendary golf package features three or four rounds that comes with an extra free round! Not only have each of these award-winning courses been placed snugly in Myrtle Beach's top-30 courses, Moorland has even been ranked by Golf Digest Magazine as one of the Top-50 Toughest Courses in America.
Steep bunkers and links-style fairways give these renowned courses their name and reputation, and with a reputation like that, how can you resist the challenge?
Golf Courses Included:
Courses in this package have been awarded:
Top 10 Resorts in the World (Legends)
Top 50 Toughest Courses in America (Moorland)
#46 Top 100 Greatest Public Golf Courses in America (Heritage)
All 5 Award Winning Courses are ranked in Top 30 in Myrtle Beach
Top 60 Golf Courses in Myrtle Beach by Golf Digest (Heathland)
Get a Full Quote for This Package
We usually respond within 24 hours with a full price (except the weekends). Full no obligation quote for your golf group!

Deposit of $100 per golfer is required to reserve a golf package.
Not subject to any additional charges unless changes are made to original package.
Rates are subject to change at anytime without notice.


Other Golf Packages you may be interested in: