Myrtle Beach Golf Course Ratings and Reviews
Ratings and Reviews from the Golfers Themselves!
Looking for comments, golf course reviews, ratings and more? Feel free to interact and cast your vote on your favorite Myrtle Beach area course! We've made it easy to rate, simply click on the stars below to vote! Played the course? Why not help other golfers and comment on it as well! Because let's face it, golf course reviews are what makes or breaks your decision right? You don't want un-maintained greens to be the cause for missed putt from 30 feet (or even 5 feet from that matter, sure, you can blame it on the greens, we won't tell....)



The Top Rated So Far...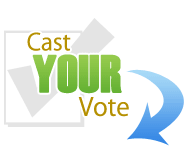 ---